Garbage Collection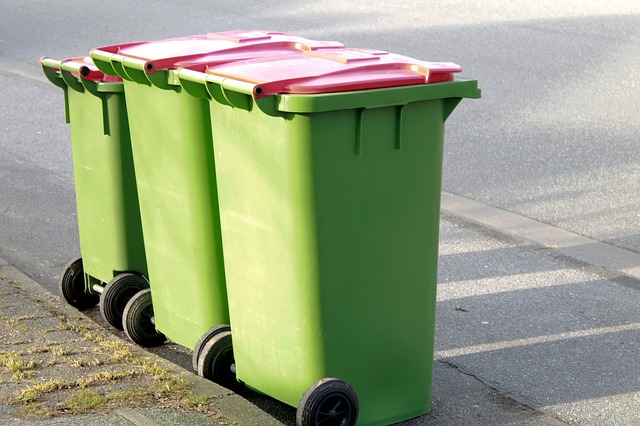 Garbage pickup service for the Town of Mulga is scheduled on Wednesdays. In the event that the Wednesday falls on a Holiday, the garbage pickup service is scheduled to run the very next day.
IMPORTANT INFO:
Inside Mulga town limits only
MULGA SANITATION DEPT. GARBAGE COLLECTION BEGINS WEDNESDAY, JUNE 1, 2022!!!
Garbage service for the 1st can: FREE
If you have not turned in your application for free garbage service, please do so as soon as possible to ensure your garbage is picked up.
If you already have a second can and want to keep it, please call the office at 205-787-4521 and let us know before June 1st.
For each additional can, there will be a charge of $7.50 per month added to your water and gas bill.
All cans must have the Mulga Logo on it to be picked up (this will be done on the first pick up day)
PLEASE NOTE: After reading all the information below, you will need to do one of the following things:
Read, fill out, and submit the form you received in your latest utility bill mailing along with any additional information required.
You may download the form for garbage service (similar to the one found in your latest utility bill mailing) by clicking on the Town of Mulga Service Agreement link. Once downloaded, you can print it, fill it out and submit it along with any additional information required.
Click Blue Link to Download > Mulga Service Agreement and Credit Application Agreement 04.19.22
You can also fill out the form at the bottom of this page and submit it. You may  need to submit additional information directly to Mulga Town Hall if required.
ATTENTION!
NEW GARBAGE SERVICE INFORMATION
Please note: After reading the information below you will need to fill out either the form you received with your utility bill, download the
In order to continue receiving FREE garbage service, ALL residents of the Town of Mulga MUST complete the enclosed form in your utility bill and return it to Mulga Town Hall.
· Effective Wednesday, June 1, 2022, Mulga will begin garbage collection for
residents inside the Town limits.
· Garbage service will continue to be picked up every Wednesday.
· Completed forms may be returned via U.S. mail or dropped off at Mulga Town
Hall.
· Forms may also be completed via the Town's website at TownofMulga.com.
· Everyone that registers by May 6, 2022, will be entered for a chance to win a
$100 gift card sponsored by Hand Arendall Harrison Sale, LLC.
· If you have more than ONE trash can (additional charges may apply), please
contact the Town.
· If you have any questions, please contact Mulga Town Hall at (205) 787-4521.
Below is the form you can fill out and submit in place of filling out and submitting a hard copy form. Please note, you may still have additional documentation required depending on your particular situation.