Frequently Asked Utility Questions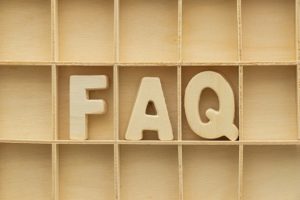 Question: What is the service fee to pay my utility bill online? Answer: NexBillPay charges a service fee to cover payment handling and all processing charges. The service fee will be calculated and disclosed prior to finishing your payment online.
Question: Does Mulga Water & Gas keep any part of the online payment service fee? Answer: Mulga Water & Gas will NEVER keep any part of the NexBillPay service fee. NexBillPay is a separate entity providing a service for all customers of Mulga Water and Gas.
Question: Where and how can I pay my bill? Answer: You can pay your bill several different ways which are listed below.

To pay online select the "Click Here to Pay Online" button which is located at numerous places on the Town of Mulga website on which you are reading this information. After clicking you will be directed to the NexBillPay portal, and you will be prompted with information on how to proceed with your payment.
You can pay by phone by calling (205) 787-4521 or 1-844-626-9741
You can pay in person at our location found at 505 Mulga Loop Road, Mulga, AL 35118.
You can mail your payment to PO Box 40, Mulga, AL 35118

Question: How do I know if I have a gas leak? Answer: Natural gas has no odor. To help you detect the presence of gas, a strong odorant that smells like rotten eggs is added. We urge you to call us the first time you smell a natural gas odor. IF YOU SMELL THIS ODOR (Rotten Egg Odor) DO NOT USE MATCHES, LIGHTERS, ELECTRICAL SWITCHES, OR APPLIANCES UNDER ANY CIRCUMSTANCES. REMOVE YOURSELF FROM THE POTENTIAL DANGER AND CALL MULGA WATER AND GAS IMMEDIATELY BY DIALING (205) 787-4521. Our personnel will be happy to assist you. This service is provided at no charge, seven days a week, 24 hours a day.